Max
MAX is a little boy who is mad about sport.
As he goes about his daily activities, his imagination augments each element of his everyday life into a major sporting scenario. Thus diving into his cereal becomes diving into an Olympic-sized swimming pool and winding his way to school on his bike reminds him of zig-zagging down a mountain bob-sleigh run.
However, as you follow him on his adventures, you might well also notice a few visual references to disability and inclusion. If readers look closely, woven into the natural landscape of the book, they can see all sorts of tiny inclusive details - a hearing aid, tactile paving, Makaton images in the classroom, a child with cherubism, someone with an oxygen tube and much more. These are aspects of disability which are rarely (if ever) seen amongst the pages of children's books.
Sean and Alexandra's idea for the book came about through their work with BookTrust and nasen, and a firm belief that ALL children should be visible somewhere within the children's book landscape. BookTrust is the national charity which aims to inspire everyone to enjoy books and reading. Nasen is the leading UK professional association embracing all special and additional educational needs and disabilities.
Max is first and foremost a fun picture book about a boy with a powerful imagination. It also tells us that deaf and disabled children can - and should - be included, both in stories and in life.
The authors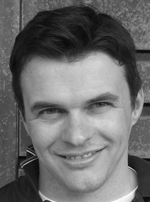 SEAN STOCKDALE is a former advanced skills teacher for ICT and English who now works for nasen(The national association for special educational needs). This allows him to visit a range of education setting across the country, contribute to national special needs policy and most importantly see how amazing teachers bring out the best in some of our most vulnerable young people. He still has a keen interest in ICT and education and refutes any suggestion that this is just an excuse to play with the latest gadgets. In addition to speaking at events and conferences Sean is often asked to provide comment on special needs and inclusion issues for national media outlets such as The Independent, Children and Young People Now, BBC Radio and Teach Secondary.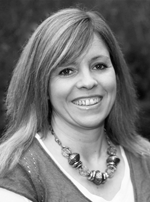 ALEXANDRA STRICK has taught (EFL) and worked in children's play/youthwork. She has considerable experience of working directly with disabled children and managing projects seeking to develop equality and inclusion. She has also worked in the children's book world for much of the past fifteen years. At Booktrust, she managed programmes like Bookstart and Children's Book Week, was deputy executive director and regularly reviewed children's books for the Guardian. She is now a consultant to Booktrust on all aspects of disability and diversity, as well as working with various other agencies and charities (she is co-founder of Outside In, the UK organisation dedicated to exploring books from around the world). She is regularly asked to talk at events and conferences and has been commissioned to design and deliver training courses for writers, illustrators and publishers on accessible and inclusive books, both in the UK and internationally.
The artist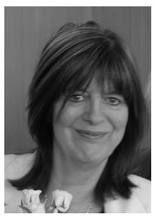 ROS ASQUITH has been a Guardian cartoonist for 20 years and has written and illustrated over 60 books for young people. She answered only to the name of Jim until she was five and believed herself to be an Apache brave until she was nine. Her first job, aged 17, was illustrating Greek Myths for an American audio visual company. She graduated from Camberwell School of Art, working as a photographer, designer and teacher before becoming theatre critic for Time Out magazine, Co-Theatre Editor of CITY LIMITS, deputy Theatre critic of the OBSERVER and diary writer for TV TIMES. She has painted murals in several countries and many children's bedrooms, cuddled a wolf and caught an escaped tarantula. Ros has two sons and lives in North London with a jazz critic.